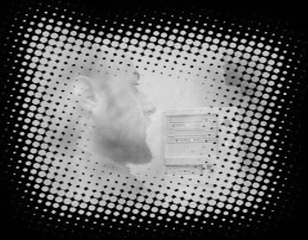 ISIDOROS PRINTEZIS HAS BEEN WORKING WITH JEWELRY
FOR MORE THAN 20 YEARS.
IN HIS CAREER HE HAS EXPLORED AND EXPERIMENTED
WITH MANY DIFFERENT MATERIALS AND FORMS,
IN AN EFFORT TO GIVE SHAPE AND UNITY
TO THE DUCTILE METAL,
SOMETIMES JOINING IT WITH UNEVENNESS AND DISPARITY.
HIS VISION FROM THE ONSET WAS, THAT WHAT EVER
HE ENDEAVORED WITH HAD TO BE UNIQUE WITH NO REPETITION,
STANDARDIZATION OR COMPROMISE.
WITH THIS IN MIND, HE CREATED "ONE OF A KIND",
INDIVIDUALLY HANDCRAFTED OBJECT D'ART.
ISIDOROS, HAS ALWAYS BEEN ON THE LEADING EDGE,
BLAZING HIS PATH, APPLYING HIS EXPRESSION, TO PAINTING,
SCULPTURE, MUSIC, COMPUTERS AND MULTIMEDIA.

IN 1983 HE PUBLISHED A HANDMADE BOOK CALLED
''MEDUSA'S COLLANT''.
A BOOK OF THOUGHTS AND INK SCETCHES.

IN 1997 HE PRODUCED AN ELECTRONIC MUSIC CD
WITH HIS OWN MUSIC,
CALLED "SONGS OF THE HEART".

HE WORKED AS A GRAPHICS AND WEB DESIGNER
FOR MORE THAN 15 YEARS.

SINCE 1990, WHEN HE DISCOVERED PHOTOGRAPHY
AS A HOBBY FIRST,
HE PASSIONATED WITH THIS NEW FORM OF ART.
NEW EXPLORATIONS AND EXPERIMENTS CAME
AND BEGAN TO EXPRESS HIMSELF THROUGH PHOTOGRAPHY.
HUNDRENDS OF HOURS OF SELF-TEACHING,
MANY BOOKS OF PHOTOGRAPHY,
MANY EXPERIMENTS AND TOO MUCH HAPINESS !

HE PARTICIPATED IN MORE THAN FIFTY GROUP EXHIBITIONS.
AND TWO SOLO EXHIBITIONS OF PHOTOGRAPHY
IN BLANKWALL GALLERY.
HE HAS ALSO PUBLISHED MORE THAN 60 PHOTOBOOKS
OF TRAVEL PHOTOS OF HIS OWN TRAVELLS
AND HIS PERSONAL EXPERIMENTAL WORKS.

A SERIES OF 16 MINI ALBUMS,
AND MORE THAN TEN PHOTOBOOKS OF SCETCHES,
FRACTAL WORKS, ABSTRACT DIGITAL PAINTINGS
AND LATELY
HE IS EXPERIMENTING WITH ARTIFICIAL INTELLIGENCE.

AND THE SHOW GOES ON...